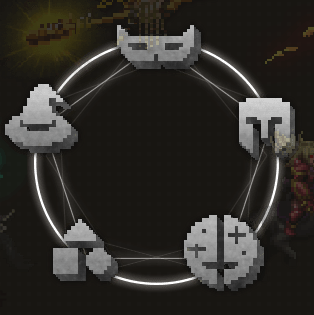 Fighters fall into five distinct classes; Champ, Guru, Rogue, Warlock, and Scout.
Within each class are further subclasses which each serve their own purpose; the subclasses are covered in detail on each respective Class page.
Understanding these classes is a necessity to levying efficiently for Events.
Classes
[
]
The table below references the official Texelian classes.
Class Name
Class Badge

Characteristics

Examples
Champ

High HP, ATK, DEF
Natural Skill or Response Skill
Moderate Final Countdown

Champ List
Warlock

High ATK and WIS
Natural or Magical Skill
High Final Countdown

Scout

Balanced Stats
Support Skills
Moderate Final Countdown

Scout List
Guru

High WIS and AGI
Magical Skill
0-1 Final Countdown

Guru List
Rogue

High ATK and AGI
Sting or Preempt Skill
0-1 Final Countdown

Rogue List
Class Balance
[
]
In a broad sense, there is a class balance, with some exceptions.
Reference
[
]
To learn more about each class, visit their page:

While each class page has the universal LG Fighter Ranking system, there exist other Fighter Rankings systems which may offer different perspectives and present rankings in a different manner: